©Piran The Puffin Safety Info
There's always a character who knows a place better then most
Who has spent so long in a place that they can feel what's about to happen before it even does. Piran the Puffin is one of those. He knows the beach so well that he can spot danger or trouble where others cant. He also knows how to have the best time at the beach.
So here is his guide to enjoying beach life. It's a simple and friendly guide with advice on how to be safe and happy, protect yourself, others and the beach environment.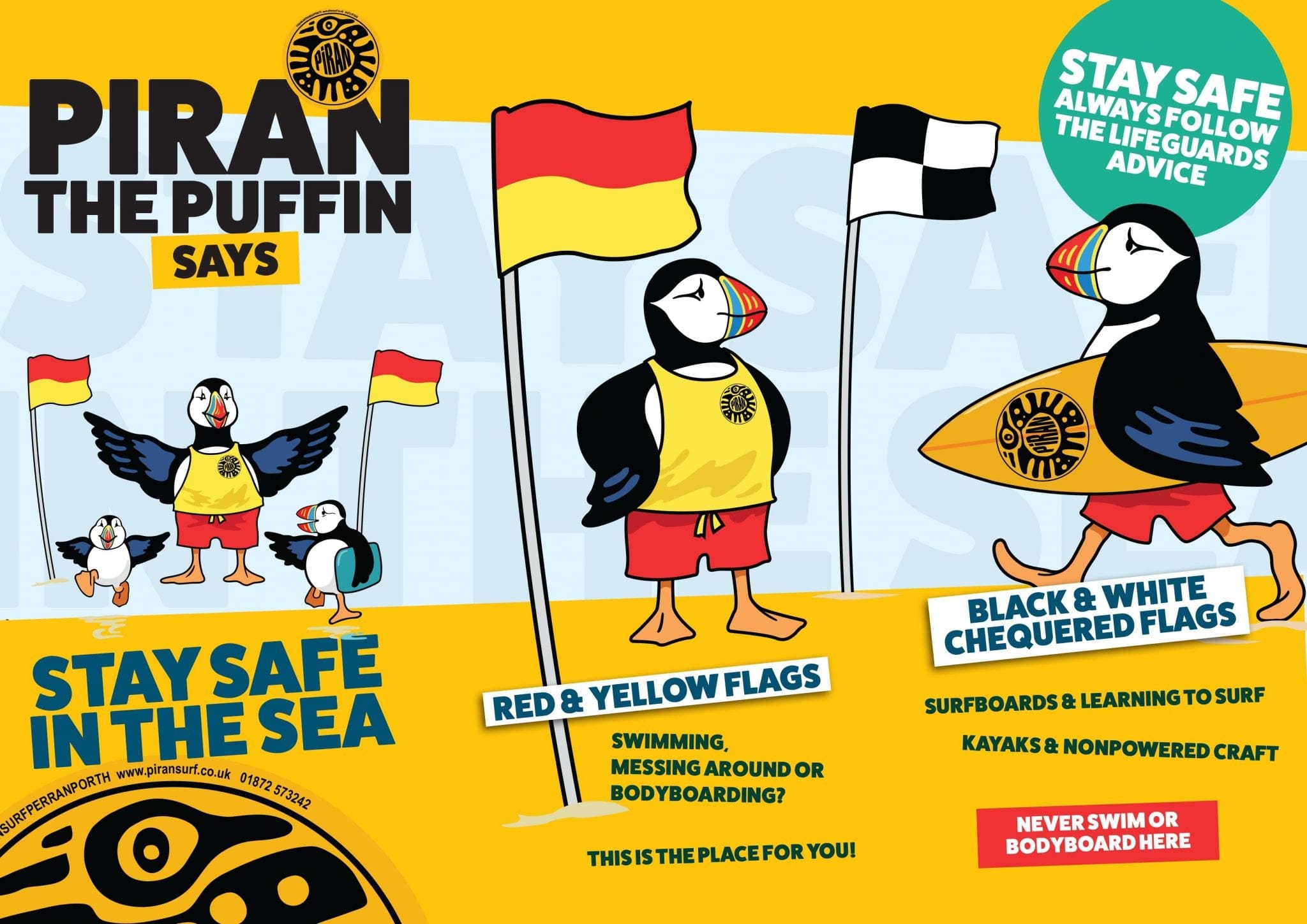 Origins
Piran the Puffin was created by the team at Piran Surf. A beach and surf shop close to 50 years old in Perranporth, Cornwall, UK. Owned and run by surfers through the years since its opening in 1971.
Perranporth is a very popular beach with surfers, sunseekers, walkers, Fitness groups, kite boarders, rock poolers, Paragliders, to name a few. So the beach, the sea, the cliffs and the sky above are always in use. Subsequently it is expertly guarded by the Lifeguard services of The RNLI during the summer months.
In 2020 the world has been rocked by the Covid 19 pandemic. This brought massive uncertainty to the world all the way down to even the Lifeguard services. As new training was going to be needed and worries about close quarter rescue services there was problem looming. The UK and especially Cornwall were going to be busy. Foreign travel was unreliable and also banned in some cases and with No lifeguard service confirmed at the beach we could see trouble coming!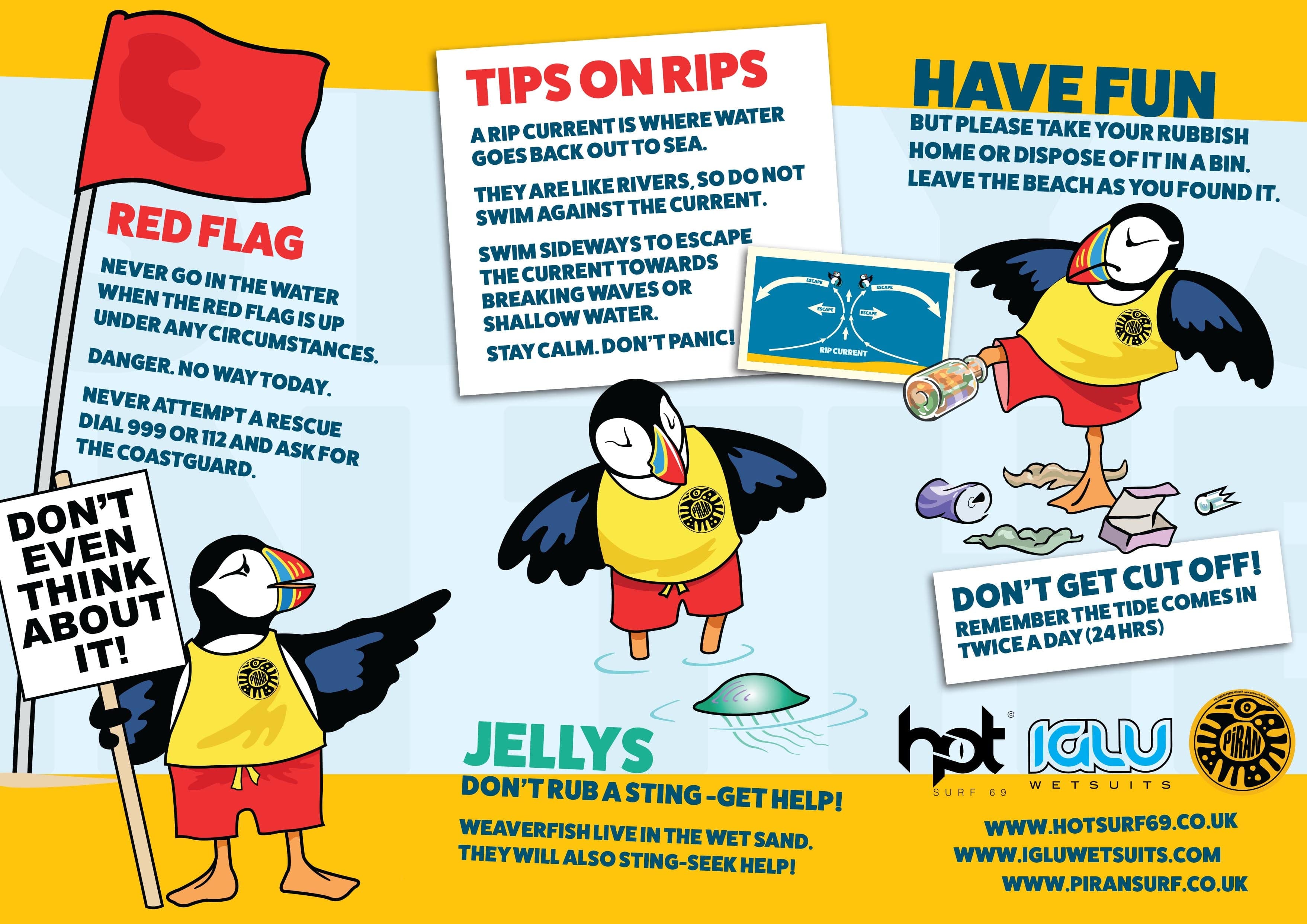 The RNLI were always very good at creating beach guides. At Piran surf we would hand them out. With no idea about whether we would get any lifeguards let alone beach guides we set out to make our own simple version. Piran the Puffin was a sure way to get the message across. Stay safe….here is how!
The Piran surf crew joined a local team to Volunteer to watch over the beach during the busy whitsun holidays in May, keeping people safe and advising people on all the safety aspects from tides to caves and litter. Piran the Puffin will do just that, a simple guide to safety at the beach.