Description
PIRAN SURF Wood Belly boards ,  Made by Dick Pearce Surf company
It appeared in the United Kingdom in the very early 1900s, especially in Cornwall and devon on the English channel. It was introduced to the United Kingdom by pioneering Perranporth watermen George Tamblyn and William Saunders, soldiers of WWI in 1918, having been inspired by stories from South African & Commonwealth soldiers they had met and swapped stories with in the trenches.
Tom Tremewan, a relation of George Tamblyn, and the local undertaker, came up with the first bellyboard/surfboard in the UK, made out of coffin lids   (From here the Piran Surf building ). These men became the first bellyboard riders of the UK, also known as coffin board/lid surfing.
Bellyboarding bloomed again after WWII as British soldiers returned home. And by rich British people who travelled to Hawai and learned surf and decades later in the 1950s and 60s.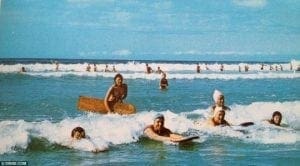 The Wood Belly board and Piran Surf has a long and proud history .  The late owner / Legend  John Heath  "Heathy" and his family rode and sold these boards from the beginning  and John even managed to become a world champion in the sport of wood belly boarding.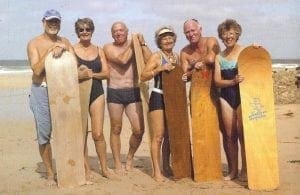 Materials
Made with the highest quality sustainabliy sourced 9mm birch plywood. We use the best quality ply wood available to ensure maximum life and fun out of each board.
* Please note that due to the natural variation in the wood, all our boards are different and have individual characteristics and open knots in the wood have been repaired with wooden plugs.
Dimensions
Standard measurements of the 'Surfrider Model' are 120cm in length, 30cm nose width, 29cm tail width, 0.9cm thick.